TalkSPORT presenter Gabriel Agbonlahor has claimed that Nottingham Forest signing Jesse Lingard this summer could affect the rest of the squad.
According to BBC Sport, Jesse Lingard is close to signing for Premier League outfit, Forest, on a free transfer in the transfer window, but the same report suggests that West Ham United are also keen on signing him this summer.
Lingard was seriously out of favour last season for Manchester United, which has caused them to not offer him a new deal at the club, he featured 16 times in the Premier League but just two of those were starts.
With Lingard reportedly being close to signing for Forest this summer, Agbonlahor spoke to talkSPORT and claimed that him signing for them could cause upset in the camp due to how much he will be earning.
He said: "They are reporting that it could be close to £200,00-per-week, what Nottingham Forest are going to pay him.
"But I look at it as, what does that do the rest of the squad of players at Nottingham Forest? Because I can't see many of their players being over £30k/£40k-a-week coming up from the Championship.
"So is that going to affect the squad, are they trying to make a big statement, but is it going to affect other players wanting bigger money as well? And does Jesse Lingard really see playing for Nottingham Forest next season as a chance to get into the World Cup squad, he's got a better chance for me playing for West Ham," Agbonlahor said.
Do you think Lingard will do well at Forest?
Yes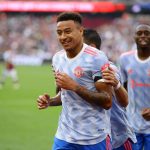 No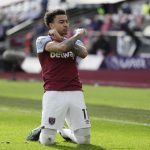 TIF Thoughts on Agbonlahor's comments…
Lingard could be a great signing for Nottingham Forest this summer because when he was last given a chance at a run of games, he scored nine goals and chipped in with five assists in 16 Premier League games for West Ham United.
If Forest are willing to pay Lingard what he wants this summer, then they have a great chance of signing him, because West Ham are supposedly not willing to up their proposed offer for the former England international, which could be great news for the Forest faithful.
Of course though, as Agbonlahor warns, the high wages could upset the rest of the squad. And so, the Forest board will have to carefully weigh up the consequences of this possible deal.