Newcastle United are in the conversation to sign Maxwel Cornet this summer and could get him for under £20m, according to CBS Sports journalist Ben Jacobs. 
The Magpies have been linked with a number of expensive, high-profile players so far this summer including Lucas Paqueta for around £68m, which has since quietened down, and Dominic Calvert-Lewin for £60m, though his side seem to be waiting for the price to come down.
However, it now looks like they could be in for an absolute bargain, as Jacobs claims they are in the running to sign Burnley star Cornet, who has made it known that he wants to leave after the club's relegation to the Championship and could be signed for less than £20m.
Jacobs told NUFC Matters: "The other kind of wide player that may be available in the market that we have spoken about before is Maxwel Cornet. Everton are looking at him, Forest are looking at him, but Newcastle have been in that conversation as well, and he's kind of like the bargain fee of all the wide players, or creative ones that we've spoken about.
"There's stories about the release clause but I'm not sure that it has come into force. Some of the release clauses are delayed release clauses and can only be activated at a later date. I'm not aware of a release clause amount, I've got to be honest – and certainly not one that can be activated in this window.
"But I don't think it would be necessary even if there was one, because I believe that Cornet is being offered around the £12-15m mark, which would be a bargain price, in my opinion, for a player of his quality."
TIF Thoughts on Cornet to Newcastle…
Since the club's takeover, it is well-known that Newcastle have not only become the richest club in England but possibly the world of football, and therefore have been linked with several expensive signings. Cornet may not be one of these, but he could still help the club immensely.
Last season, Cornet shone for the struggling Burnley side, picking up an impressive nine goals and two assists, which would rank first among Newcastle's top scorers last season.
While they can afford to bring in pricey players, securing a signing like Cornet could be the best option for them right now. He is cheap – which allows them to address other areas of need before the looming threat of Financial Fair Play comes knocking – and also knows the Premier League, which means a lot when settling into a new side.
Should NUFC sign Cornet?
Yes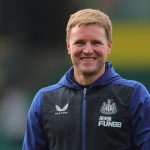 No