Sky Sports News reporter Dharmesh Sheth has all but dismissed the possibility of Cristiano Ronaldo returning to Sporting from Manchester United.
The Athletic have revealed that Ronaldo's agent Jorge Mendes has reached out to the Portuguese icon's first club about a possible return this summer.
Sporting qualified for the Champions League by virtue of a second-place finish in the Primeira Liga last season and would fulfil the 37-year-old's desire to play among Europe's elite again this year.
Ronaldo has reportedly asked the club to let him leave should a suitable bid arrive however, with Chelsea and Bayern Munich distancing themselves from a deal, Napoli and a number of other European elite clubs turning down the offer to sign him and a lucrative offer from Saudi Arabia lacking what he craves the most, Champions League football, the 698-goal superstar seems to have exhausted all avenues and Sheth doesn't feel a return to his former employers is feasible either.
Speaking on Sky Sports News on Friday afternoon, he said:
"It would be a very difficult deal to do. I've just been speaking to somebody who is quite close to Sporting Lisbon and he seems to say that it would be a very, very, very difficult deal to do not least the finances but the manager as well.
"His priority is to keep the players they've got there at the moment and maybe somebody like Cristiano Ronaldo coming into the squad might disrupt things with regard to what's happening with that squad because he's trying to build something there.
"So reports emerging that look they're trying to explore the possibility of a deal with Lisbon, in reality, it will be a very, very difficult one to do."
TIF Thoughts on Ronaldo and Man United…
Should United sell Ronaldo?
Yes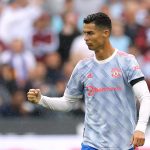 No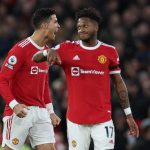 While the club have publicly stated that their top-scorer from last season is not for sale Sky Sports News understands that privately they are willing to entertain offers.
But it does appear that there aren't any potential suitors at present.
Amid the speculation, the footballing legend has seemingly confirmed his return to action when he commented on a fan account that said: "Cristiano Ronaldo did not make the list of Manchester United related for this weekend's friendly games against Atletico Madrid (Saturday) and Rayo Vallecano (Sunday)," to which he replied: "On Sunday the king plays," as another twist to United's tumultuous off-season unravels.