Presenter Conor McGilligan has expressed his fear that Leeds United could be set for another transfer saga regarding the future of Jack Harrison.
The bulk of the summer so far for the Whites has seemed to heavily focus on the future of Raphinha. At last though, his situation has been decided and the winger is now officially a Barcelona player.
With that sorted, fans may be hoping to focus on how that money can be reinvested in the squad, but another winger is now being linked with an exit.
Indeed, Newcastle United are readying a bid worth to try and sign Harrison, according to TuttoMercato. This is not the first time the player has been linked with a move to the Magpies this summer, and this latest update could suggest a new saga is set to develop.
While talking about the possible transfer on the One Leeds Fan Channel, McGilligan expressed his fear of exactly that happening.
He said (30:54): "I think my worry would be if this dragged on and dragged on and dragged on, and then Leeds were to maybe sell, and then you know, we're into the season.
"Obviously the season starts in what, two and a half three weeks. We're into the season, then we're scrambling around for a striker, maybe we've still not got in a left-back and a left-winger.
"I know it's all hypotheticals, but it does add to the list of things to do as well doesn't?"
Could you see Jack Harrison leaving Leeds this summer?
Yes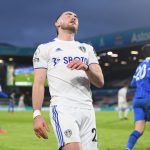 No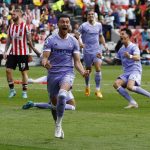 TIF thoughts on Jack Harrison and Leeds…
Considering Harrison has netted eight goals in each of the last two Premier League seasons for Leeds, it's easy to see why they club wouldn't want to sell him without a fight.
However, for that same reason, it's not hard to understand why Newcastle could be keen on a transfer. And so, if the two teams can't agree anything soon, this really could end up dragging on – just as McGilligan fears.
If that was the case, but then did Harrison leave right towards the end of the market, the Whites would have little time to go out and sign a replacement – and the league campaign may have already started (with the first fixture on August 5).
And so, taking it all into account, supporters won't want a repeat of the Raphinha saga. Indeed, they'll likely want this one settled as soon as possible.