Tony Scott has admitted on the All Together Now podcast that he's worried about Jordan Pickford's form for Everton.
Not many Everton players came out of last season able to hold their heads high, knowing they had put in some of their best performances, but someone that could was the Toffees' No 1, who pulled off stunning saves throughout the campaign.
After a great season between the sticks for Everton – racking up the sixth-most saves in the Premier League – Pickford was linked with a move away this summer although nothing as of yet has materialised, and some of that talk may well have been distracting him.
This is because Scott claims he is worried by Pickford's form in pre-season for the Toffees.
He said: "The goal in the first half [v Blackpool] came from a Jordan Pickford error, which I'm massively concerned about. I know it's pre-season, but he's made a couple of errors in the States as well and that's not ideal.
Are you worried by Pickford's pre-season form?
Yes!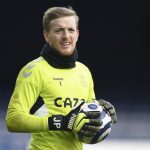 No!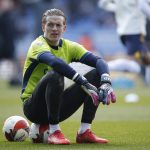 "He flapped at it, he really did, he made a good save, but it was like a lame response to it and they just cashed in, and the set-piece goal was obviously from a corner which their striker got in front of our back five and it's just one of them. It happened so quick that we just didn't get goalside of him and that was in the second half.
"But the one worry for me was Jordan Pickford and it's a big, big worry for me in these games that we've played in the States and at Blackpool on Sunday that he's been at fault and has made errors for goals that we've conceded."
TIF Thoughts on Pickford…
It may have been wishful thinking for Pickford to maintain the form of last season for another campaign as some of his saves against the likes of Chelsea and Manchester United were simply sublime, however, if he's making errors, that won't spread confidence to his backline.
Evertonians and Frank Lampard will be hoping that Pickford is getting all of his errors out of his system early on in pre-season and will then be ready when they line up against Chelsea at Goodison Park on the opening day of the season.