Journalist Dean Jones believes Everton boss Frank Lampard could either walk or get sacked in the upcoming Premier League season.
Lampard took over as Everton manager in January following the sacking of Rafael Benítez, and the English boss did what was asked of him as he kept the Toffees in the Premier League, doing so by four points.
However, Lampard has recently said that unless drastic changes are made, they will find themselves in a similar position next season after letting go of Richarlison for £60m and only managing to bring in one new signing thus far.
Whilst speaking with GiveMeSport, Jones claimed that although the English boss is only trying to protect himself with his comments, he is potentially damaging the team's morale heading into the new campaign.
He said: "Obviously, he's frustrated. He wants it to be known, publicly, that he can't build the team without funds being put into it and the level of player being improved.
"He's trying to protect himself, but at the same time, he is potentially damaging the club's morale going into a new season.
"I think there will be a possibility that Lampard walks at some point. I also think there'll be a possibility that he could get sacked at some point, but we won't know exactly which way to veer on that until the season actually gets underway."
Do you think Everton will get relegated?
Yes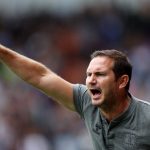 No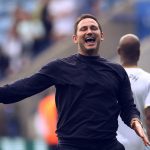 TIF Thoughts on Jones' comments…
It might be deemed as harsh to state that Frank Lampard could be sacked next season, especially due to the little funds that he has been supplied with in this summer transfer window, only being able to spend money on one player so far, Dwight McNeil.
Lampard did what was asked of him last season, as he got the Toffees out of the relegation zone and steered them to Premier League safety, and the faithful might have been hoping that he would be awarded with some funds this summer to upgrade the squad, but this has not been the case.