Journalist Charles Watts has been blown away by William Saliba in pre-season for Arsenal, despite fears over how he would adjust to the team. 
The Frenchman was loaned out three times in the three seasons since signing for the Gunners back in 2019 from Saint-Etienne, and so it remains to be seen as to whether or not he will make it at the club.
As he has yet to play an official competitive game for the club, plenty of speculation has existed over how happy he is with Arsenal.
With this fear in mind, Watts has admitted that he has been really impressed by the way the Saliba has 'settled right in' and delivered a number of 'excellent' performances over in the United States during pre-season.
While speaking on his YouTube channel, the journalist explained himself, saying: "Saliba was excellent again [against Chelsea], he just has settled right in, which was really good because I wasn't concerned about him in terms of quality or anything like that, but just his mindset coming back, not being sure what his future maybe held and coming back to a club that's changed a lot since he'd last been there.
"A lot of the French speakers had left, his big mates in Aubameyang and Lacazette weren't there.
"You kind of worried, was he going to settle in? Was he going to feel at home? And he seems to have done, and you see the relationships on the pitch he's got, the way he's smiling afterwards with other players – it just feels like he's settled in really well. And that's really encouraging."
Watts went on to add: "He [Arteta] said 'he looked ready to me'. And I think that's absolutely undeniable when you look at the performances that Saliba has put in so far in pre-season.
"He's just slotted in, he's barely put a foot wrong. Looks absolutely monstrous out there on the pitch, just a giant of a man. Strong, quick, his recovery pace is excellent."
Will Arsenal agree a new contract with William Saliba?
Yes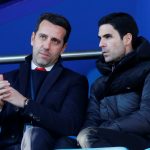 No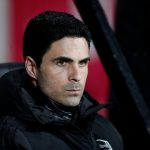 TIF thoughts on William Saliba and Arsenal…
During Arsenal's most recent pre-season game, they swept aside Premier League rivals Chelsea with ease in a 4-0 victory. And it seems as though Watts wasn't the only one to be impressed by Saliba, with football.london giving the centre-back an 8/10 match rating for his efforts.
However, as the journalist alluded to, there could be concern about how the Frenchman settles back into life with the Gunners after so much has already followed him at this point in his career. On top of all that, there is also talk about a new contract for Saliba at Arsenal, so that's another thing for the youngster to think about.
However, it seems as though he is able to push all the off-field stuff out of his mind at the moment and perform on the pitch – which is hugely promising for the club's fanbase.