Phil Smith has slammed the farcical scenes during Sunderland's latest pre-season friendly while speaking on The Roar podcast.
Sunderland are currently out in Portugal as they continue their pre-season training ahead of what is likely to be an exciting but challenging season back in the Championship, but things haven't started off well.
The Black Cats were taking on Rangers in a friendly only for the local area to experience a major power blackout, which meant the floodlights couldn't be used and caused the game to be abandoned, leaving players short of match minutes.
Smith has slammed the power outage and believes it will now impact players going forward.
He said: "One team would get 90 minutes last night [Saturday] and then the other team, if you like, would get 90 minutes on Wednesday, so obviously he's now in a situation where the core of his team from last night are going to be left short of match minutes.
Will Sunderland avoid relegation?
Yes!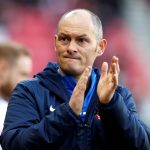 No!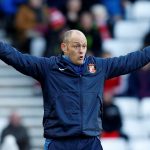 "Because just as the players came out for the second half, we had a full power cut in the ground. Slightly farcical scenes, really.
"Obviously the light fades much quicker and much earlier over here as well in Portugal, which meant that within about 10 minutes of when we could maybe start the second half, the pitch was now in total darkness and then obviously after about 45 minutes/an hour, I think the two managers made the decision that they were getting into a place… the period of delay where they've just kind of been standing around doing nothing that it wouldn't have been safe to start again."
TIF Thoughts on Sunderland's pre-season…
With so many friendlies and training sessions to cram into a tight schedule before the season begins later this summer, losing out on 45 minutes of action will be a huge annoyance to the players and Alex Neil.
However, it is not likely to cause much, if any, long-term pain to the squad, as the Black Cats still have ample opportunity to play friendlies, and if needs be, they could potentially even schedule a behind-closed-doors game to get minutes into players' legs.