Presenter ExWHUemployee has revealed that West Ham United have decided that Ollie Watkins and Dominic Calvert-Lewin are too expensive to sign this summer. 
The Hammers will likely be planning on making a few signings in the upcoming window, and they had actually been interested in signing the Aston Villa man last January only to be put off by his £85m price tag.
"They were was saying: 'If Declan Rice is £150m we want £85m'. Or something. So we were completely priced out the market for Ollie Watkins, but the manager does have an interest in him," Ex said.
Judging from the latest news, it seems as though that possible fee won't be lowered enough to make him a realistic option for West Ham in the near future either.
Indeed, while speaking on The West Ham Way Patreon page, Ex claimed that 'big name targets' like Watkins as well as Calvert-Lewin won't be within the club's budget.
He said: "It seems that we have decided that big-name targets such as Watkins and Calvert-Lewin will be beyond our forward budget so we will target forwards below that valuation tier."
Should West Ham spend big on a new striker this summer?
Yes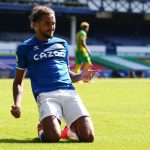 No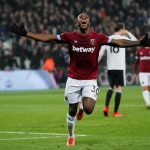 TIF thoughts on Ollie Watkins, Dominic Calvert-Lewin and West Ham…
Considering Michail Antonio is the only traditional centre-forward option West Ham have right now, it's easy to see why the likes of Watkins and Calvert-Lewin would have been targeted.
However, as Ex claims, it seems as though they just won't be affordable. According to some reports, the Everton man could cost in the region of £60m and so that too must be more than the Hammers would be willing to pay.
In more promising news, though, the presenter does at least say West Ham will simply target cheaper strikers, meaning the club still seem likely to sign a player this summer – instead of not having the funds to sign anyone at all.
For now, fans can all but rule out a move for either Watkins or Calvert-Lewin.