Football financial expert Kieran Maguire has revealed that Tottenham Hotspur have one of the most incentivised pay structures for contracts in the Premier League.
At the moment, so much of the talk in the media is about transfers: what player will sign for what club next. And while much of the reporting is on the transfer fees, clubs must also take into account player wages.
It seems as though Spurs are particularly wary of this when it comes to offering the squad members new deals. Indeed, while speaking on the Last Word On Spurs podcast  Maguire has claimed that the club add plenty of bonuses in their deals to motivate the team.
He outlined his understanding of things, saying (1:05:08): "I teach for organisations such as the LMA [League Managers Association] and I also teach football agents, and the noises I get from there is that Spurs have one of the most incentivised pay structures in the whole of the Premier League.
"So it does help to de-risk things in terms of what happens if they do finish seventh one season and therefore only qualify for the Europa Conference [League]."
Will Daniel Levy back Antonio Conte in the transfer market this summer?
Yes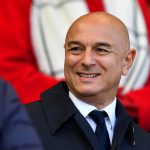 No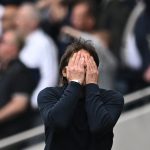 TIF thoughts on Spurs…
Essentially, what Maguire means is that while many Premier League clubs may offer their players a fixed basic salary, Spurs will do the same but then add performance-based incentives that can increase their pay.
For instance, when Harry Kane signed a contract with Spurs back in 2018, the Daily Mail reported that he earned £200,000 a week. However, he could make somewhere closer to £300,000 thanks to bonuses (which seemed to revolve around goalscoring and silverware.
Judging from Maguire's latest comments, Kane won't be the only man in the squad to have that sort of contract with Tottenham at the moment. And with the club hoping to enjoy much success in the coming years under manager Antonio Conte, that extra financial motivation could be enough to spur on many of the players to greater things.
However, as Maguire points out, if the club fails with their goals, and least they won't have to pay quite as much money to their underperforming squad.