Transfer correspondent Graeme Bailey has said Newcastle United's move for Hugo Ekitike isn't 'fully dead'.
Bailey believes that Newcastle's decision to step back from a move for the young striker was a 'sensible' choice by Dan Ashworth and his fellow officials.
The club had agreed a fee with Reims for the 20-year-old and had also settled personal terms with the player, but negotiations with Ekitike's agent proved difficult for The Toon (90min), causing them to pull out of negotiations.
He was seeking additional fees and payments, but Newcastle ultimately took the decision to walk away from the deal and will now 'pursue other options' – although Bailey has stressed that a transfer may still materialise given that it is unlikely other potential suitors will meet what Reims want for their player.
Are you happy NUFC walked away from Ekitike?
Yes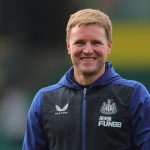 No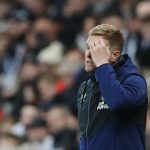 Speaking on 90min's Talking Transfers podcast, he said: "The deal with Reims is done, the deal with the player was done. But then, as with a lot of these deals, it's the extras, it's the little bits, it's the add-ons, it's the percentage of a fee that an agent might want – especially in this case. And they just couldn't get it done.
"Reims are standing firm on their asking price, which is about £26m going to £30m, which is a good deal. And whether PSG or any of the other interested clubs get to that point, we're not so sure and so this one might not be fully dead for Newcastle.
"If PSG don't meet Reims' asking price, it may not happen, and are they going to offer him the terms that were on offer on Tyneside? I'm not so sure.
"But as it stands, Newcastle have backed away. They've got other targets, as we know. There'll be a few coming up in the next few weeks, no doubt. It's one that got away for Newcastle.
"They've taken the decision to walk away, which I think at this point, is a sensible one."
TIF Thoughts on Ekitike and Newcastle…
The Magpies' search for a striker will seemingly go on, but this shouldn't come as a frustrating episode for supporters, as it displays from the outset that the north-east club aren't going to be bullied in the market by other teams who are aware of their wealth.
Fans will have to be patient but it is indeed a 'sensible' approach, as Bailey suggests, on behalf of Ashworth and his team as they are clearly focused on what is best for the club and would be throwing the project into doubt by throwing needless money at the problems they have encountered.