Presenter Dave Walker has claimed that talk of Christopher Nkunku joining Manchester United for £100m is 'frightening'.
It looks as though the RB Leipzig man could be set for a big-money move to the Premier League this summer. Indeed, his side have reportedly set a £100m price-tag on his name, with United linked to the player – alongside the likes of Liverpool, Arsenal and Paris Saint-Germain.
While talking about Nkunku on The Transfer Show podcast, Walker expressed his disbelief that United could potentially go and spend so much on a player, despite missing out on the Champions League last season.
He said: "You're talking about £100m for that Nkunku. I mean, Man United… their bank balance is just unbelievable.
"And again, it just goes to show the size and structure of a football club that can go and spend that sort of money on one player when they're not even in the Champions League.
"It's frightening, really."
Should Man United spend £100m on Christopher Nkunku?
Yes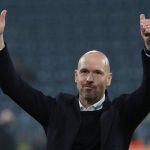 No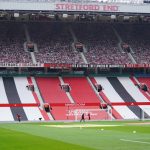 TIF Thoughts on Manchester United and Christopher Nkunku…
In 50 outings across all competitions last season, Nkunku scored 35 goals while also adding 15 assists to his tally. Incredible stats like this are no doubt why he has been priced so highly in the transfer market.
As Man United finished sixth in the Premier League last season, they won't get the financial rewards from playing in the Champions League. Even so, The Mirror has claimed that new boss Erik ten Hag could be handed as much as £200m to spend this summer.
With that in mind, it seems as though they could go out and sign Nkunku if they really wanted – a notion that Walker understandably finds rather 'frightening'.