Dharmesh Sheth has been speaking on the Transfer Talk podcast about Manchester United's pursuit of Frenkie de Jong.
The Athletic has reported in the last few days that Man United have made an approach for free agent Christian Eriksen, although in the same report, also confirmed that the Denmark international is not their priority midfield target this summer.
Erik ten Hag's priority midfield signing appears to be former Ajax player De Jong, who's been tipped with a move to Old Trafford this summer that would see Barcelona's financial issues eased slightly, while the Red Devils would get a top-class player.
Sheth has claimed that everyone involved in this potential deal believes it could get done.
He said: "What is clear, is that midfield is the number-one priority in this transfer window for Manchester United and they remain in talks with Barcelona over Frenkie de Jong, I'm told there's no official offer as yet, but this is a posturing period of the transfer window, isn't it? When is a bid, a bid? Is a verbal bid an official bid? Probably not.
Will De Jong become a Man United player?
Yes!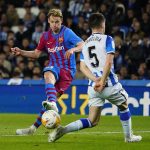 No!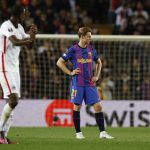 "It's one where both clubs are talking, United will tell Barcelona what they'd be prepared to pay, Barcelona will say 'this is what we want' and as far as we're aware, they're still apart in those valuations.
"But the noises we're getting around this deal is that there seems to be a growing belief that all parties believe that there is a deal to be done."
TIF Thoughts on De Jong to Man United…
The Dutch midfielder is seemingly one of the players that Barcelona are willing to sell this summer and raise some much-needed funds to free up space in their squad, although De Jong appears a lot less willing to make the move given his recent interview.
If Man United were able to bring in both Eriksen and De Jong during one transfer window, it would hand Ten Hag not only two top-quality players, but also ones that he knows, having coached De Jong before and allowed Eriksen to train with his Ajax side prior to his move to Brentford in January, making the Dane's transition into Premier League management a lot smoother.