Graeme Bailey has claimed on the Talking Transfers podcast about Liverpool's Jurgen Klopp being a big fan of Jarrod Bowen.
The winger enjoyed a stunning campaign at the London Stadium, racking up 18 goals and 13 assists, which saw him also earn an England call-up and earn his first two caps for the Three Lions in the last few days – but that has also brought about interest from other clubs such as Liverpool.
Bowen's form has seen some top clubs take an interest in the West Ham United man, and one of the most prominent ones are the Anfield giants, who may well be on the lookout for a Sadio Mane replacement if he ends up leaving for Bayern Munich this summer.
Bailey believes that Klopp has long been a fan of Bowen and could even see Liverpool making a move for the winger.
He said: "West Ham themselves are slightly worried about the Jarrod Bowen situation, and I would be very worried if Sadio Mane does leave. I'd be very worried if I was a West Ham fan because we know that Jurgen Klopp is a confirmed Jarred Bowen fan – he has been from the outset, almost from the day he signed for West Ham.
Who would you rather Liverpool sign?
Bowen!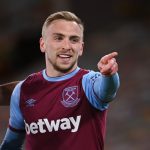 Nunez!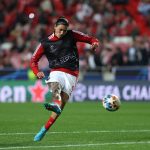 "Klopp has confirmed his admiration for Bowen and I think he'd be a perfect replacement for Mane."
TIF Thoughts on Bowen to Liverpool…
Bringing in Bowen would seemingly be a smart piece of business by Liverpool as he's homegrown, still only 25 years old and is proven in the Premier League, with 94 games under his belt as well as 21 goals and 21 assists.
However, it appears that right now, Liverpool are putting the majority of their eggs in the basket of Darwin Nunez, who would arrive as a younger prospect and with Champions League experience, although reports are claiming that he would cost around £68m, which would be some £33m more than Bowen's reported minimum asking price, so it's a fine balancing act the Reds must do when looking to replace Mane.