Journalist Conor McGilligan has been left baffled by the Leeds United board after it emerged that they turned down the chance to sign current summer target Taty Castellanos last January.
Over the past few weeks, reports claiming that the Whites are keen on making a move for the New York City FC striker have grown, and it certainly seems as though a deal could be on the cards in the current transfer market.
Amid all this, however, it has been said that both Leeds and Burnley actually had the chance to sign Castellanos during the winter months while both were caught up in the midst of a relegation battle – though each team opted against paying his $15m (£12.4m) price tag.
Upon hearing this news, McGilligan did not seem happy with the club's hierarchy and slammed them for their 'negligence' while speaking on the One Leeds Fan Channel.
He said: "Allegedly, in January, when Leeds were desperately in need for a striker, we rejected the New York City FC striker – who we are now apparently interested in – Taty Castellanos. Apparently, Burnley and Leeds rejected Castellanos.
"With regard to Leeds United being offered him, that is strange, for me. Especially when you're in a position of desperate need. New York City FC probably knew that they could sell him on for a decent fee to Leeds United in the January window – maybe even an inflated fee.
"And maybe Leeds thought to themselves, you know, 'we're going to wait on', and that was just more negligence in January."
Should Leeds target a new striker in the transfer market?
Yes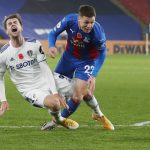 No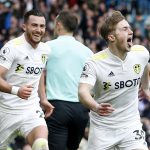 TIF thoughts on Leeds and Taty Castellanos…
23-year-old Castellanos finished the regular MLS season with 19 goals to his name, and then claimed three more in the play-offs as he helped New York City FC win their first-ever MLS Cup (via ESPN).
His talent is clear for all to see, and Manchester City boss Pep Guardiola has even suggested that the player could shine in Europe in the near future, saying (via MLS Soccer): "I think he is a guy who will do the next step in Europe.
"What I saw when the scouting department talked to me, I know he's a quality player and ready to make the next step to Europe and we will see where."
Considering the player is well-rated and the fact that Leeds were so nearly relegated last season, it's not hard to understand why McGilligan was frustrated by the Leeds board's choice to turn down the chance to sign Castellanos in the winter. 
In the end, though, the Whites managed to retain their Premier League status, and perhaps they will now rectify the mistake they made in the past and commit to signing the striker this summer.