Journalist Greg O'Keeffe has been speaking on the All Together Now podcast about Farhad Moshiri's future at Everton.
The Toffees owner sent out an apology earlier this week to Evertonians for the club's failings over the last few years – particularly last season which almost saw the club relegated to the Championship, but also for their wild spending in the transfer market in recent times.
While this will hopefully be a step in the right direction for Everton as a club, Moshiri did speak about still delivering Everton a new stadium, which has seen O'Keeffe speculate over his future at Everton.
O'Keeffe has spoken about Moshiri and what his long-term plan is for the club.
He said: "You could wonder if it might be a case of upon that delivery [of the stadium], whether or not that he might be thinking about what he does next – so really, without skirting around it, whether he's in it for another 10 years after the stadium's there, or whether it's a case of the stadium's built, and then maybe look to sell the club. That's just pure speculation, I have to say, on my behalf.
Do you want Moshiri to sell Everton?
Yes!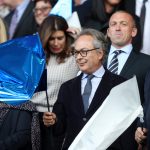 No!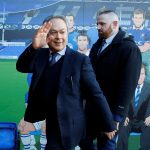 "Possibly, you could look at bits in the statement where he does focus on the stadium to back that up."
TIF Thoughts on Moshiri's long-term plans…
Moshiri has been the majority owner of Everton for over six years now, and in that time, the Toffees have not managed to win any silverware, despite the British-Iranian businessman pumping a huge amount of money into the club on new signings alone.
While there have been protests and calls to sack the board in recent times, the fact that Moshiri is delivering the Evertonians a brand new waterfront stadium will ensure that his legacy will always remain when he does leave, and when that's built, it could be the best time to search for a buyer and leave with his head held high.