Transfer guru Fabrizio Romano has said that Arsenal must act quickly if they want to sign Youri Tielemans in the current transfer market. 
This summer it has widely been reported that the Gunners are keen on bringing the Leicester City midfielder to the Emirates ahead of next season with just one year remaining on his current deal.
However, a recent Tweet from Sky Sports' Rob Dorsett claimed that the London club's interest in Tielemans has cooled and that it was now more likely he will sign a one-year contract extension with the Foxes. 
Refuting the claim, though, Romano has said that the 25-year-old still looks likely to leave Leicester this summer and other clubs may jump in on the opportunity so Arsenal must act fast.
Talking on his YouTube channel, the journalist explained: "Arsenal have always been in contact with Youri Tielemans, he is a player that they really highly rate. So they are convinced that he's a top player.
"But at the same point, there is still no official bid to Leicester. What I am told is that Tielemans is not signing a contract extension and Leicester now or in the coming days or weeks.
"It is something that could be considered just in case no one will make an official proposal and will sign Tielemans from Leicester summer. But as of today, the focus for Tielemans is still on leaving the club.
"So let's see if Arsenal will be fast in the coming days and will make an official bid because they need to be fast, or if other clubs will jump into this opportunity."
Should Arsenal sign Youri Tielemans this summer?
Yes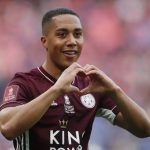 No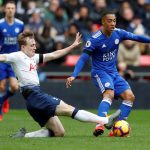 TIF thoughts on Youri Tielemans and Arsenal…
Interestingly enough, Romano is not the first journalist to warn Arsenal about letting this deal slip through their fingers. Indeed, BBC Radio correspondent Nubaid Haroon recently suggested that Mikel Arteta could grow frustrated if Tielemans is not signed this summer. 
Premier League rivals Manchester United have been linked with the player before, so they could be one of these clubs alluded to by Romano who could potentially make a swoop for the player.
As things stand, the Belgian's contract will expire next summer – meaning he should be available for a more reasonable transfer fee – which is why he would be an attractive option for plenty of teams.
With all that in mind, it will be interesting to see if the Gunners heed Romano's advice and make a move in the coming days, or if they take their chances and hesitate over the deal.