Journalist Charles Watts has revealed three star players in the midfield that Arsenal is looking at bringing in during the summer transfer window as they continue their build under Mikel Arteta. 
After an exciting season, their 21/22 Premier League campaign ended in disappointment after the Gunners failed to qualify for the Champions League, beaten out by their North London rivals Tottenham Hotspur to the last qualification spot.
They do find themselves in the Europa League spot for next season and it has been reported that the club will continue to build their side in the image of their boss Arteta in the summer, with numerous links to top targets like Dominic Calvert-Lewin and Fabian Ruiz from Napoli.
However, three names to bolster the side's midfield that seems more likely have been backed by Watts, who shared the targets on his YouTube channel this week.
He said: "They're certainly looking at people like Tielemans and Neves – who's way ahead of him – Zinchenko as well."
Who would you rather sign/
Tielemans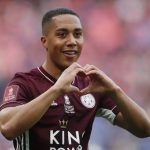 Neves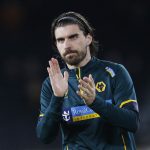 TIF Thoughts on Watts' comments…
Arsenal needs to continue their development and use their money to sign already proven talents like Tielemans, Neves and Zinchenko rather than continuing to sign unproven youngsters who they are more or less taking a chance on. Despite the improved season, they showed that they cannot solely rely on their youngsters to take them into the Champions League as when it got to crunch time, they failed to beat the likes of Crystal Palace, Brighton and Newcastle.
We think the race should come down to Tielemans and Neves as they need a proven midfielder, and while Zinchenko is a good player, he rarely plays in the position for Manchester City and this particular move feels more like a gamble than the other two.
Tielemans has continued to impress at Leicester City and ranks very well at the position on Fbref. He sits in the 94th percentile for total shots, 89th for expected assists, 87th for non-penalty expected goals plus xG assisted, 85th for shot-creating actions and 83rd for assists. Neves on the other hand does not rank as highly as the Belgian, his highest being in the 87th percentile for passes attempted and the 82nd for non-penalty goals.
Despite this, Arsenal cannot go wrong in signing either of these two, as both are Premier League proven talents and would take their midfield to the next level alongside Thomas Partey or Granit Xhaka.