Journalist Charles Watts has been left furious after Arsenal youngster Emile Smith Rowe was picked to start in the most recent England U21 match.
Earlier this week, the young Gunner played for his nation at youth level in a game against Slovenia in a Euro U21 qualifying game.
In the end, an already-qualified England lost their first qualifier in the competition for more than 10 years as Slovenia won 2-1 in Huddersfield (via BBC Sport).
Having just come off a busy season with Arsenal – where he played 33 Premier League games – Smith Rowe was included to start for England and Watts was not happy about this at all.
Indeed, he took to Twitter to say: "It's mid-June, qualification has already been secured and Emile Smith Rowe – already a senior international – is starting for England U21s.
"He's been 75% fit for months. Never has a player needed a proper summer break more. It's just so, so mad."
Will Emile Smith Rowe start most of Arsenal's league games next season?
Yes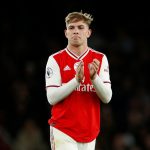 No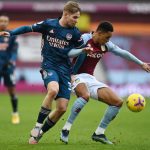 TIF Thoughts on Emile Smith Rowe and Arsenal…
Over the last campaign, the 21-year-old was an integral part of Arsenal's plans. As a result, he ended up featuring in 37 games across all competitions.
However, in the final stages of the league campaign, he was limited to a role on the bench and didn't even start the very last game of the season. With Watts claiming he's been '75% fit for months', that may explain why Mikel Arteta was perhaps protecting him with fewer minutes.
If that is the case, it's easy to see why the journalist is so angered by the use of Smith Rowe in what was essentially a meaningless game for England. On top of that, Smith Rowe has already played multiple times for the senior England team, so it's not as if he's an unknown talent.
No doubt, Watts and others with an interest in Arsenal will be hoping the youngster can now enjoy a much-needed break.