Journalist Charles Watts has warned that Lucas Torreira's possible exit from Arsenal is looking 'more and more difficult'. 
The midfielder spent the past season out on loan with Fiorentina and it looked as though he was keen on making that switch permanent this summer. 
The player even recently stated that he wants to stay with the Italian club, saying: "I am very happy in Italy and in Florence." But it seems as though that possibility may be complicated by finances.
Indeed, while speaking on his YouTube channel, Watts explained that Fiorentina are struggling to come up with the money and the situation does not look promising. 
He said: "I think the expectation, as we came towards the end of last season, was that that was going to be a move that was made permanent, because he'd been doing so, so well. He seemed very happy there, Fiorentina fans absolutely loved him; Fiorentina seem to love him. 
"But as the season's ended, it's beginning to look more and more difficult – as usual, because of finances. I think Arsenal are looking for about £12.5m – or that's the figure that I've seen bandied around, I'm not sure if it's right or not.
"Fiorentina are struggling to come up with the money to be able to make that move permanent.
"This is a situation that Arsenal are going to find time and time again this summer, and they're going to find it very difficult to shift on these types of players."
Will Arsenal sell Lucas Torreira this summer for a good price?
Yes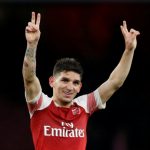 No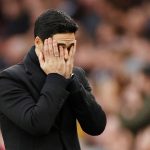 TIF Thoughts on Lucas Torreira and Arsenal…
Torreira was certainly subject to plenty of praise during his loan spell. Indeed, Fiorentina coach Vincenzo Italiano said (via Insidefutbol): "We are talking about a footballer who played at Atletico Madrid and Arsenal, has charisma and high intelligence.
"He really wants to have the ball at his feet, he always makes up for his mistakes. He adds to the midfield department where we have quality and dynamism.
"I am happy to have a player with this character, in terms of mentality we have to be strong. We must never give up."
Clearly, the player is liked by the club, which is what makes this situation so worrying. If European clubs can't afford to sign players they want, Arsenal may well have issues selling a number of their unwanted players this summer – which is what Watts warns of.
Perhaps this is just all a clever ploy by Fiorentina as they look to sign Torreira for as cheap as possible. Either way, it certainly doesn't look too promising for Arsenal right now.