BBC Radio correspondent Nubaid Haroon has said Arsenal must sign Youri Tielemans to fulfil Mikel Arteta's ambition.
Recently the Gunners missed out on the signing of former former Brighton midfielder Yves Bissouma who joined rivals Tottenham Hotspur instead.
While Sky Sports have reported has claimed that Tielemans is looking likely to sign a one-year contract extension at Leicester City with Arsenal's interest cooling.
Despite all this, Haroon has suggested that if Arteta isn't backed with the signing, he needs to go somewhere else if he wants to succeed as a manager.
Speaking on the Rio Ferdinand Presents FIVE podcast. he said (14:35): "You must be getting Tielemans. If you don't get Tielemans, Arteta needs to go somewhere else man.
"He needs better fundamentals… He just needs better things around him. Get Tielemans in."
Should Arsenal sign Youri Tielemans this summer?
Yes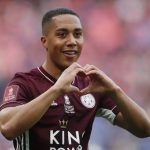 No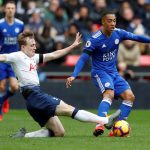 TIF thoughts on Youri Tielemans and Arsenal…
In news that would likely have pleased Arteta – and Arsenal fans – the Gunners look set to sign talented midfielder Fabio Vieira from Porto for £34m.
Even so, this may not be enough to keep the club's manager satisfied. Despite that aforementioned talk interest cooling over a possible Tielemans' transfer, transfer guru Fabrizio Romano has said that Arsenal are in fact still keen on the player, although they have not made an official bid yet.
If that is the case, but the Gunners don't end up making a successful move for the midfielder then Arteta could well be left frustrated by his club – just as Haroon predicts.
With plenty of twists and turns no doubt still to occur in the transfer market, it will be interesting to see what happens over the coming weeks and months.