Dan Kilpatrick has called Charlton Athletic's sacking of Johnnie Jackson as manager a red flag in regards to owner Thomas Sandgaard.
Jackson was relieved of his duties at the end of the League One campaign. The Addicks ended up finishing in 13th place in the table, far from the promotion charge they will have expected at the start of the campaign, although given Jackson arrived in October when Charlton were 22nd, he has done an acceptable job and did not deserve the sack.
Sandgaard suggested the team's tactics and style of play were the reasons behind the dismissal. Kilpatrick believes that is an issue, saying, "Thomas Sandgaard's sacking of manager Johnnie Jackson yesterday is the latest red flag in his running of the club."
TIF Thoughts on Jackson's departure
Moving Charlton nine places up the table after a very difficult start was surely enough to give Jackson a crack at the job next season, allowing him a summer transfer window during which he could put his stamp on the first-team squad. Ultimately, though, it is up to the owner to hire who he thinks is right for the job, and he clearly felt Jackson was not what was needed.
Was Sandgaard right to sack Jackson?
Yes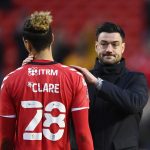 No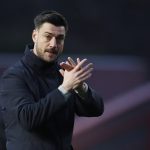 It is surprising, however, that Sandgaard complained about the style of play despite having given Jackson the job on a permanent basis after he originally came in as an interim manager. When choosing the next manager, he must make sure the boss has the same philosophy as himself, otherwise it will only end prematurely once more.