Celtic writer John McGinley has moved to clear up reports suggesting Jota will definitely stay at Celtic Park next season after the player apparently stated he wanted to continue north of the border.
£4.95m-valued Jota is currently on loan with the boys from Benfica, with him set to return to his homeland at the end of the campaign. He has enjoyed a solid first season in Scotland, scoring 12 goals and providing 12 assists in 37 matches, and there have been suggestions Celtic will look to keep him at the club.
Will Jota sign permanently?
Yes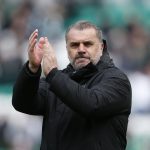 No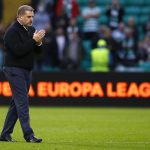 A  report has been discussing the player's future, and many in Scotland appear to believe Jota has told his current employers he wishes to move permanently to Celtic. But McGinley has poured cold water on those claims, writing on Twitter, "Multiple Scottish outlets are reporting Jota has told Benfica he wants to stay at Celtic, but that's not what the original Portuguese report says. Lost in translation."
TIF Thoughts on Jota
Jota has been an essential part of Ange Postecoglou's squad, and he has contributed to their march towards the Scottish Premiership title. Celtic are believed to have a £6m option to buy him permanently which, given they are now all but assured of a place in the Champions League group stages should they win the title following the ban on Russian clubs in European competition, should be well within their financial range.
The report doesn't indicate that Jota has told the club he wants to stay, but rather Celtic have made it clear they wish to exercise the option. At the end of the day, that seems to be the same thing, and Postecoglou and Co have the power in their hands. At Benfica, Jota's path to regular first-team football is blocked by a strong squad, but at Celtic, he has the chance to push on, including in European competition. It is a deal that would suit everyone involved.