Journalist Michael Bridge has stated that claims of Son Heung-min being better than Harry Kane are nonsense due to the inconsistency of the South Korean.
Kane had a slow start to the Premier League season for Spurs after he scored just one goal and registered one assist in his opening 13 games. But he has turned his season around, scoring 11 goals and assisting six times in his last 15.
Kane was heavily linked with a move away from Spurs ahead of the summer transfer window, with Manchester United the main club interested in him, but the rumours have recently died down.
Whilst speaking with GiveMeSport, Bridge claimed that despite claims, Kane is much more important for Spurs than Son.
He said: "There's one thing people say about Son, and I can't go along with it, and someone even said it to me the other week, 'I would have Son over Kane'.
"And I just shake my head and say 'you wouldn't, I'm sorry, that's just nonsense'. There's patches where you don't see Son for a month."
Who is more important for Spurs?
Son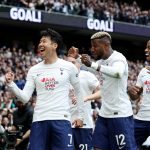 Kane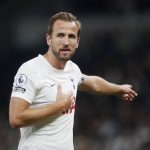 TIF Thoughts on Bridge's comments…
Although Kane has turned his season around and scored 16 goals in 36 Premier League games, Son has a higher average player rating (7.49), which is the third-highest in the entire league, he has four more goal contributions (28) and he has a better goals-per-minute ratio (139 minutes), as per SofaScore.
However, with Kane being the only recognisable striker in the squad, it could be argued that if you took England skipper out of the side, it would have more of an impact than if you took out Son.
In terms of consistency, Son has been impressive all season long, and he is just one goal away from Premier League top scorer Mohamed Salah, who has netted 22 times.
So there is certainly a debate to be had, but we can see why Bridge sides with Kane.