Alasdair Gold has highlighted Antonio Conte's message to his players ahead of the summer window and their Premier League run-in. 
It's a huge game for Spurs on Saturday night in the hunt for Champions League football as they travel to Anfield. They trail their North London rivals, Arsenal, who are one place ahead of them in fourth, by two points.
So with just four games remaining, you feel Spurs will have to be near enough perfect to usurp their rivals, including the North London derby they still have to contest.
Will Spurs finish in the top four?
Yes!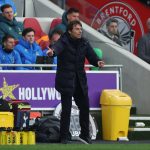 No!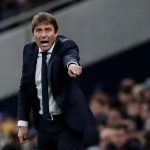 Speaking ahead of the trip to Anfield, Conte discussed the players' need to step up and earn themselves a winning mentality which cannot be simply passed on:
"I think that in my opinion you gain the winning mentality, you become a winner in the moment that you start to win," Conte said.
Antonio Conte's pre-match press conference was interesting, with Gold summing up the Italian's comments and also mentioning what he believes the future holds, he claimed:
"Conte is trying to instil a new mentality at Tottenham but had made it clear that he does not believe you can transfer a winning mentality to someone, with it instead being something that must be earned."
TIF thoughts on Gold's claim…
Winning and losing is certainly a habit in all sports, with winning breeding more wins and confidence, with losses leading to more losses and a loss of confidence, so Conte is right, a winning mentality has to be earned.
A prime example of this can be the change in fortunes of Newcastle this season. They looked relegated by Christmas, struggling to win a game, but now they've gone on a fantastic run of results under Eddie Howe and sit in the top half of the table. So this just backs up the claims made by Gold and Conte that a winning mentality has to be earned by the players.
The additions of quality players such as Dejan Kulusevski and Rodrigo Bentancur in January has seen Tottenham's form improve and this will hopefully give Spurs a boost in the final games of the season.
In other news, Lucas Moura slammed