There have been recent reports that Spanish winger Adama Traore is on the radar of Tottenham Hotspur ahead of the summer transfer window.
Reports are stating that Traore is on the radar of Spurs, after they have shown interest in recent windows, but have never been able to agree on a deal with Wolves. Traore is currently on loan with Barcelona from Wolves, but Spurs have recently re-joined the race to sign the powerful winger.
Traore featured sparingly for Wolves in the first half of the Premier League season, he made 20 appearances but just 10 of those were from the start, and he managed to score just once and register zero assists during the early stages of the season under Bruno Lage.
Since his move to Barcelona, at the club where he came through the youth academy, he has made 16 appearances, whilst registering four assists, but just three of those games have been from the start in La Liga.
We noted two developments if Traore was to join Spurs, after the reports of him potentially joining the club in the summer.
Would Traore be a good signing for Spurs?
Yes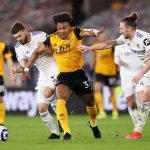 No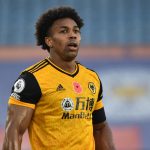 End of the road for Lucas Moura
Lucas Moura has featured sparingly this season for Spurs, especially in the second half of the campaign. He has featured 31 times in the Premier League but just 18 of those have been from the start and he averages just 53 minutes per game.
Moura has failed to have an impact for Spurs this season, after scoring just twice and assisting five times in the league. This has led to him being out of favour, and despite his contract not set to expire until 2024, if Conte was to bring in Traore to the club in the summer, then the Brazilian may be shown the door.
Interestingly, the attacker has been linked with a move away from N17.
Conte finally gets his man
Traore was heavily linked with Spurs in the January transfer window, but they reportedly had a bid turned down for the pacey winger, with Conte offering £15 million, but Wolves value him at a higher fee of £25 million.
Conte will be buzzing if they can get Traore in the door in the summer window because he is a long term target of the club, so they clearly see something in him and believe they can get the best out of him.
Despite signing Dejan Kulusevski in January, reports are stating that Spurs are still interested in the Spanish winger so Conte may see him fitting into the system with the Swedish winger.