George Caulkin has dropped an exciting claim on Newcastle United's sponsorship situation while speaking on Pod on the Tyne.
While Newcastle are seen as one of the wealthiest clubs in the Premier League, their owners have confirmed to The Athletic that it will be an organic growth with a £60 million summer transfer budget being reported by several journalists.
Will Newcastle qualify for Europe next season?
Yes!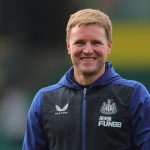 No!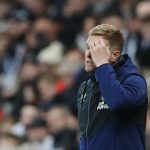 This will likely be to ensure they stay in line with Financial Fair Play regulations, but also because PIF are still yet to bring in any lucrative sponsorship deals which would see a load of money pumped into the club, which is shown by how much some of the top clubs earn from their sponsorship deals.
Caulkin, though, has revealed what Newcastle's owners appear to have now done on the sponsorship front.
"One thing that people at the top of the club pointed out is that, they took over mid-season so they were expecting, if that's the right word, to take over in January. So they came in very quickly and they had to do an audit of what they have, the phrases they use don't sound familiar to me because it's not my kind of language.
"But they talk about having a commercial and sponsorship model that they can sell to people so the idea that they can immediately press the button on big companies coming in that was never part of it to have big Saudi companies going to them, which of course is now not allowed in terms of huge money.
"And they have to sell their story, so when they came in they were bottom of the league, and they were [bad] at football so they have to present that they're not going to be [bad] at football and that there's something for commercial partners and sponsors to get interested in now and I think they've probably done that."
TIF Thoughts on Newcastle's sponsorship deals…
It will almost certainly be a huge boost to Newcastle and the owners once they can land their first major sponsorship deal as it allows for so much revenue to come into the club, as shown by the likes of Manchester United and City.
However, as it stands Newcastle's deal with gambling company FUN88, was ranked in the bottom half during the 2020/21 season when it comes to bringing in money within the Premier League, so it's no surprise that Caulkin's revealed how much work has had to go on behind the scenes to try and sell the club to potential sponsors.
In other news: 'Yes it's true' – Newcastle supporters will surely love what emerged on Sky Sports – opinion