NUFC Matters host Steve Wraith believes Sadio Mane's challenge on Martin Dubravka during Newcastle United's 1-0 defeat to Liverpool on Saturday should have at least been looked at by VAR.
The Magpies were defeated by the Reds due to a goal from Naby Keita. Newcastle have enjoyed a resurgence this calendar year, moving into the top half of the Premier League table, but they were ultimately outclassed by their opponents, who managed ten shots on target in the match to the Toon's two.
There was a moment of controversy, however, when Mane caught Dubravka late in the box. The Senegal international ultimately escaped with a yellow card, but Wraith believes the incident should have been looked at in further detail. He said on the latest episode of the podcast (30.32), "I didn't really notice this on the day, we don't get the benefit of replays in the stands of course, so it was my brother Rob who said that was dangerous play.
"Now, obviously from a different camera angle, from the goalkeeper's perspective, it looked a hell of a lot worse, so I think it should have at least been looked at. Mane's got a bit of a history for this kind of play as well."
TIF Thoughts on Mane's challenge
It certainly was a questionable challenge from Mane, although it looked completed unintentional. The 30-year-old was stretching to reach a loose ball in the box, and ended up catching the Slovakian goalkeeper on the wrist with his studs.
Should Mane have been sent off for the challenge?
Yes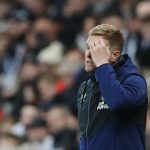 No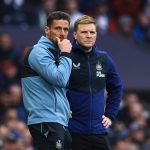 It was a dangerous tackle but, while VAR should have perhaps had a look at the incident, it would have been harsh to issue the forward with a red card. He was going for the ball, and it was quite clear it was something he did not intend to do. A tad reckless, yes, but the correct punishment was dished out.