Manchester United held a meeting between Erik ten Hag and Ralf Rangnick recently to come to a decision over the German's departure from Old Trafford.
This has been reported by Fabrizio Romano, who was speaking on the Que Golazo YouTube channel following the announcement made on Sunday by the club.
Rangnick was set to take up a position at Old Trafford as an advisor, but after recent discussions, he is now to leave and focus solely on his role with the Austrian national side.
The 63-year-old's arrival at Old Trafford did not change too much for the Red Devils, with United ending the 2021/22 campaign 13 points adrift of fourth-placed Tottenham Hotspur.
And Romano revealed what occurred behind the scenes at United before the decision was made for Rangnick to move on from his role.
"From what I'm told by sources close to Manchester United, they had a direct conversation, and in this conversation, they see that they had kind of different ideas.
"And so they didn't want to create any problems to the club during the summer, like in July or in August when you are planning for the new season, you are signing new players, and so it could be a huge problem for Manchester United.
"They can't have any problems in the transfer market after so many complicated years."
Was this the right decision?
Yes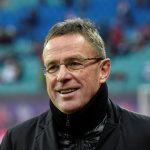 No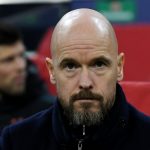 TIF Thoughts on Romano's comments…
It was made pretty apparent by the new United manager last week that having Rangnick in the proposed role would not be to his liking.
Ten Hag spoke to the press from Old Trafford and was questioned on Rangnick's role, to which he replied bluntly: "That is on the club."
And after the season United have had, we think it is essential the Red Devils go into the new campaign with everyone singing from the same hymn sheet to avoid any possible excuses if things do not go to plan.