Fabrizio Romano has revealed on the Que Golazo YouTube channel what must happen for Antonio Conte to stay at Tottenham Hotspur.
Spurs will know whether they finish inside or outside of the top four will have a major impact on their upcoming summer transfer window and the type of players they will be able to attract, although just not being in the Europa Conference League like they were this season, will likely be a big upgrade.
Are you worried Conte will leave Spurs?
Yes!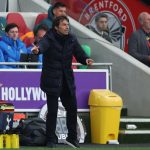 No!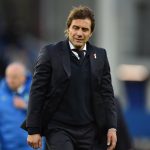 While the Europa League is certainly not the lower class competition it once was a few years ago with the likes of Barcelona, Napoli and RB Leipzig all taking part this season, there is no other European club competition that will come close to the Champions League.
This is why Romano has revealed that finishing in the top four is so important for his Spurs future.
(18:27) "It's important to understand that for Tottenham to have Champions League football will be really important for Antonio Conte and if you want to keep Antonio Conte then Champions League football means a big budget."
TIF Thoughts on Conte's future…
There have previously been reports that Conte would be willing to take the PSG job if former Spurs boss Mauricio Pochettino does get the sack, despite winning Ligue 1 this season, so finishing inside the top four could be the only way that Spurs are still an appealing job for Conte.
Finishing inside the top four allows you to play midweek games earlier, allowing players more time to rest and recover, while also bringing in a lot more money from TV viewership and advertisements, so that would also be music to the ears of Daniel Levy, who will know that he struck gold landing Conte last year, but by only handing him two new players in January could be what see shim potentially lose the Italian if they finish fifth or lower.
In other news: 'Didn't go down well' – Journalist reveals Tottenham 24 y/o left Conte fuming