Chris Waugh has been speaking on Pod on the Tyne about Newcastle United's transfer budget heading into the summer.
There have been some rather surprising and perhaps shocking reports emerging over the last few days and weeks that have seen journalists claim Eddie Howe will only be handed a £60 million budget as Newcastle United embark on a new area under PIF.
Is £60 million a big enough budget for Newcastle?
Yes!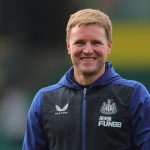 No!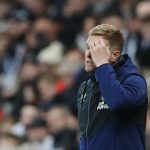 However, the owners have previously confirmed to The Athletic and George Calkin that they wish to grow the club organically and not in a way that sees them potentially breaching Financial Fair Play regulations in a few years time.
Waugh has reaffirmed their point after being told by someone within the club.
(56:34) "This point has been made a few times [smaller budget this summer] and I think there are still some Newcastle fans out there who think it's just a ploy or sort of negotiating position from Newcastle that this summer they're not going to go and spend £200 million and they're going to go and bring in all these players.
But the message from several very senior people at Newcastle is that, although they do want to spend money and they do intend to strengthen the squad, it will still be organic growth and that there isn't an absolutely massive budget for this summit it's something which has to be sustainable."
TIF Thoughts on Newcastle's budget…
While a £60 million budget will look very small, it's bigger than what they got in recent years from Mike Ashley and Luke Edwards has also recently reported that the club are open to selling a number of players this summer, which will see Howe's budget drastically increase.
However, there's no doubting that this will be rather gutting for some fans as budgets in the region of £90-£100m were being reported recently.
One thing is for sure, PIF are not going to be held to ransom by clubs, players or agents when it comes to transfers as they moved away from deals for both Sven Botman and Diego Carlos in January due to the price tags and demands being too high, and now it's been reported that they have ended their pursuit of Jesse Lingard because he is looking for wages in excess of £150,000.
Therefore, it's no surprise that the new owners are being very careful when it comes to the money that they are willing to spend, especially before any new sponsors have been brought into the club.
In other news: Brutal: Insider now hints Howe has made huge player decision for 'new era'