Everton ended up being on the wrong side of a VAR call during yesterday's defeat, although it had similarities to an incident earlier in the season.
After weeks of thinking the relegation battle would come down to the final day of the season for the three teams involved, Everton's huge comeback win in midweek against Crystal Palace meant their game against Arsenal was nothing more than just a last hurrah.
Should this have been a penalty?
Yes!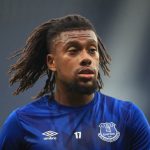 No!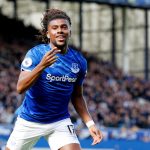 The Toffees have felt hard done by throughout this season, believing that some decisions and VAR calls have not fallen favourably for them – particularly the seemingly obvious handball from Rodri which would've awarded them a penalty at home to the champions.
Alex Iwobi was adjudged to have handled the ball at the Emirates Stadium yesterday with his arm obviously outstretched, but it doesn't appear to be too different to this handball from Rodri earlier in the campaign.
TIF Thoughts on Iwobi's handball…
It may not be so much this decision that may have angered Evertonians, but more the fact that it appears referees are giving penalties and decisions for similar fouls that are being waved away. All fans will expect is consistency so that it's a level playing field for everyone involved, which clearly isn't the case as the Rodri incident, which was arguably more obvious and left Everton fans fuming at the time, wasn't punished at all.
PGMOL even went on to apologise for the Rodri incident, which isn't really good enough as the whole point of VAR is to make the correct decision in the moment, not to come out after the match.
With the result not impacting Everton's season yesterday, it's unlikely that fans will be too angered by what happened at the Emirates, but had they needed to get something from the game and this ended up costing them, it would have been a whole lot different.
In other news: Damning message sent to Everton owner Moshiri live on Sky Sports