Aston Villa will look to rebuild around new manager Steven Gerrard next season, with the latest reports claiming they are looking at moving for Galatasaray defender Victor Nelsson in the summer.
After initially starting well under their new manager, Aston Villa have begun to plateau and are in need of rebuilding their squad around the vision of Gerrard.
They have a number of moves to make including making a decision on signing Phillipe Coutinho to a permanent deal, which seems unlikely according to the latest reports. However, the recent rumours have emerged around Villa looking at a new defender to bolster their backline that has leaked goals this season.
They are looking at Galatasary defender Nelsson who has emerged as a prospect for fellow Premier League sides Crystal Palace and Newcastle United. There are a number of reasons why they would look at signing the 23-year-old Danish international.
We here at This Is Futbol took a look at some of these reasons…
Ezri Konsa replacement
It has recently been reported that Villa could be looking to move on from both Tyrone Mings and Ezri Konsa this season as Gerrard has started to favour Callum Chambers over Konsa while keeping faith in Mings. However, the former Liverpool hero has stated he is going to re-evaluate the captaincy next season and this could mean the end of Mings' time in the midlands as well.
While the Premier League is a step up from the Turkish league there is no reason why Nelsson can't eventually turn into a good defender under Gerrard. So far this season for Galatasary he has averaged 0.7 tackles, 0.9 interceptions, 4.4 clearances, three aerial duels won, and 3.1 long balls with 87.7% pass accuracy on 57.6 passes per game (Whoscored).
Konsa is the worst of the bunch, averaging 0.9 tackles, 0.5 interceptions, 2,6 clearances, and 1.1 long balls, with 87.2% pass accuracy on only 33.5 passes per game. It would surprise me if they got rid of both these players in order to bring in Nelsson, but if they had to pick one I think they would manage to get more money back for Konsa than Mings. (Whoscored)
Should Villa sign Nelsson?
Yes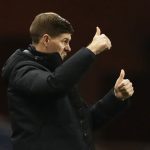 No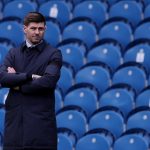 Saving money
Villa have been linked to many players already and therefore they will want to get a deal where they can, and Nelsson could be that deal. It is reported he has a £21 million release clause in his contract and therefore would be a steal for the midlands team.
This would allow them to go after some of their other targets, be that Coutinho if they do want to sign him or maybe James Rodriguez who they have recently been linked with. They need to rebuild this summer and signing cheap and promising players when possible is a smart way to do it.