Leeds United have six games left this season to try and save themselves from returning to the second tier of English football as Jesse Marsch prepares for the season run in. 
The Whites hold a five point cushion to the drop zone at the moment, with a clash with Crystal Palace on Monday night giving them a chance to add more points to their tally.
One thing that will be music to the ears of all those connected with Leeds prior to the clash will be the fact Kalvin Phillips is fully fit and ready to go.
Do you think Leeds will remain in the Premier League?
Yes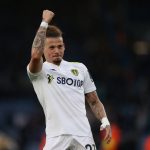 No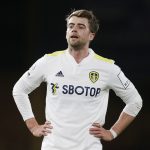 Jesse Marsch will be buzzing
The American will be delighted to have Phillips back, having taken control of the first team squad while the midfielder was still absent. It's been a difficult job for Marsch, coming into a side threatened by relegation and then not having a full squad to help fight it.
So to finally have him back will be massive for him. He's featured in the last two Premier League games and Marsch was keen to laud the impact that has had on the side. The manager was delighted to have him back, noting that it made a huge difference to the rest of the team.
Phillips hasn't started a game since December, so the fact he is now fully fit will be music to the ears of Marsch who will be looking to maintain and stretch that cushion to the drop zone with Burnley winning.
Huge boost for Leeds
It was confirmed in Jesse Marsch's press conference that the midfielder is fully fit, with him going on to say: "He's been great in training. He's fully fit, he's fully ready." With Phil Hay reporting on Twitter.
His importance last season is clear, with him in the side, they averaged 1.78 points in the Premier League, winning 15, drawing five and losing eight. Then without him they averaged just 0.9 points a game, winning three and losing seven with no draws.
There's no doubting that Phillips' absence has hindered Leeds this season, we only need to look back to last season to see how important he is. Last season he played 29 Premier League games, compared to just 14 this campaign thus far.
In other news, Leeds fans set a new record