Aston Villa have recently been linked with former Real Madrid midfielder James Rodriguez as the Colombian reportedly wants a return to European football after playing for Qatar side Al-Rayyan. 
The Midlands team will look to back Steven Gerrard in the summer transfer window, and reports in Spain have hinted at a possible move for Rodriguez, who recently had a spell at Everton back in the 2020/21 season, where he bagged six goals and nine assists in all competitions.
Villa could face competition to sign Rodriguez, as the midfielder has also been linked with fellow Premier League side West Ham United as they look to build on their recent domestic success, as well as La Liga giants Atletico Madrid – who are currently the only side of those linked that are likely to offer the player Champions League football next season.
Rodriguez could help Villa as Gerrard's side have struggled in recent weeks, failing to record a win in their last five games and being embarrassed 4-0 at home to Spurs during this time. The Villans currently sit 15th in the table and despite being safe from the relegation zone, they have a lot to improve on next season in order to jump up the table.
With this in mind, we looked at a couple of factors that could come into effect during Villa's pursuit of Rodriguez.
Save millions to spend elsewhere
It is thought that Rodriguez could be available for a cut-price fee this summer as he is looking for a move away from Qatar after just one season, with reports claiming that Rodriguez's price would be "extremely low and it could be agreed that the salary requirements be lowered".
It is not surprising that his price and wages will have to be lowered in order to get his desired move away, as it is reported that the Colombian international is earning a whopping £10.1m a year in Qatar.
If Villa do end up signing Rodriguez for a cut-price, it will allow them to spread their remaining budget across the rest of the team and allow them to fix other issues Gerrard has with his side.
Coutinho replacement?
Rodriguez or Coutinho?
Rodriguez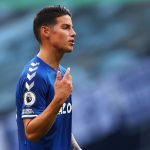 Coutinho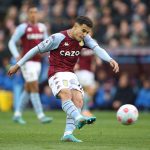 Gerrard's former Liverpool teammate Coutinho joined Villa in the January transfer window and the Brazilian has endured a turbulent season so far. While he has racked up a combined seven goals and assists in his 13 appearances for the Midlands team, they have only managed to win four of those games and have slid down the league as a result.
While Gerrard would like to bring Coutinho back on a permanent deal, it will cost the Villans more than a possible deal for Rodriguez. According to the report, Barcelona require £33m from Villa to make the deal permanent – which Villa would like to halve – and he is on a crazy £480,000-per-week contract that will have to come down considerably if he does sign.
Considering the performances and the finances needed to bring both of these players in, it could prove to be much better and sensible to go for a player like Rodriguez who will demand less pay and showed his class at times during his last stint in the Premier League.