Newcastle United journalist Liam Kennedy has given his thoughts on a report that has come out regarding a deal for Matt Targett in the summer transfer window.
Just one of the many faces that were brought to the club in January, the 26-year-old joined the club on a loan deal until the end of the season, and it's fair to say he has made an incredible impact at the club in his first few weeks at St James' Park.
He is currently averaging 1.3 interceptions per game, which is the fourth-most in the side; 2.3 key passes, which leads the team; 0.8 dribbles, which ranks fourth; and 42.3 passes, which also leads the team (via WhoScored). All of this has helped Newcastle put a run together that has helped put them in a promising position to stay in the league.
And if Targett carries on this form, it may well be that Newcastle United want to make his loan move a permanent one. According to a report from local paper The Chronicle: "Newcastle have an option on Targett to turn the deal into a permanent move with a fee of around £15million already agreed between Villa and the Magpies."
Kennedy spoke on the issue on the latest edition of NUFC Matters, claiming that he had no reason to doubt what the report had to say and it is a deal Newcastle should be looking to make happen, as well as that it could well end up being a bargain in the grand scheme of things.
He said: "I've seen the report in The Chronicle myself, I've got no reason to doubt it at all. I've not heard of any deal that's in the pipeline with regard to that. But let's hope it's correct, I've got no reason to doubt it. It's a pretty strong report that's been followed up, I think, by the Northern Echo also.
"I would like to think it is [correct], and if it is, £15m – I said on here last week, you almost just pay what Aston Villa want, because he's a player who's already part of the furniture in this team, and to lose him and have to replace him with somebody else, then settle somebody else in, you end up probably having to pay more than that anyway to get somebody in.
"So I think if it's £15m, that's probably one of the best £15m Newcastle United will ever spend."
TIF Thoughts on Liam Kennedy's comments on Matt Targett and Newcastle United…
Should Newcastle sign Targett in the summer?
Yes!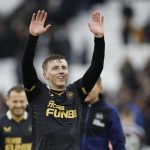 No!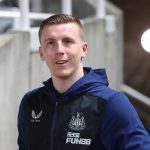 As Kennedy hints at in his comments, if Targett is able to carry on performing the way he has been since arriving at the club, it makes total sense for them to try and bring him on board permanently, especially as it will save them having to try integrating another player in the summer when they already have someone at their disposal who knows the system.
And whilst they do have plenty of money at their disposal at St James' Park, if they can make transfers easier for themselves by making cheaper moves like this one – especially for a player who has taken to the team so well – it makes plenty of sense for them to try to make deals like this happen rather than trying to be too ambitious from the outset.
The big-name players will come in time once they've gradually been able to establish themselves, but for now, they should work with what they have, because as results in recent weeks have shown, it is clearly working for them.
In other news: 'I suspect…' – TalkSport man hints at potential ruthless PIF decision at Newcastle