Football finance expert Kieran Maguire has given his thoughts on what might have happened at Derby County following recent news that has come out of the club.
It certainly has been a busy season for the Rams off the pitch, having to deal with points deductions, possible takeovers and also having to battle with two other EFL clubs that have brought on a few more questions into play.
However, one bright bit of news to emerge recently was that Middlesbrough, one of the clubs taking legal action against the club as they sought compensation over Derby's breach of Financial Fair Play rules, have backed down from their position, with The Times claiming that the new development "is expected to facilitate new owners taking over at Pride Park".
Speaking about the deal on the latest edition of The Price Of Football podcast, Maguire gave his thoughts on what was likely to have led to the deal being reached, hinting that it may have been down to the clubs involved not wanting to have to pay to take the matter through the courts.
He said: "I suspect that when the respective legal teams showed Steve Gibson and Mel Morris the potential costs of selling this in the High Court, they might have thought 'a quick WhatsApp message, a quick chat' and come to an agreement where both parties can claim victory. And I think that's very important.
"So Mel Morris will be able to say in his mind to the Derby County fans, 'I've assisted the club in reaching an agreement, and that's going to help save the club' and Steve Gibson will be able to say to his fanbase, 'We felt that we were short-changed, we felt we were denied the opportunity to get into the play-offs in 2019, and now we have some form of agreement'.
"Now, exact terms and conditions, ultimately don't [matter] because all that matters is that we are one step closer to resolving things, making Derby County more saleable."
TIF Thoughts on Kieran Maguire's comments about Derby County and their takeover…
Can Derby beat the drop?
Yes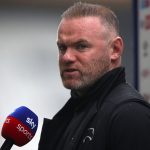 No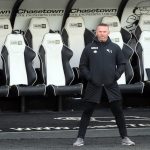 There is still the matter with Wycombe Wanderers, and according to a report in The Athletic, that could still take some time as they 'do not feel a resolution of their legal claim is imminent', but at least the club is one step further down the line when it comes to being sold.
And at least at that point, the club will be able to put this whole sorry affair behind them and start looking towards the future rather than being dragged down by what happened in the past.
Right now, though, all they can do is turn their attention to on-the-pitch matters, where Wayne Rooney's men have given themselves a great chance of staying up this season despite their points deduction, with his side currently sitting just four points off safety in the Championship.
In other news: Jim White reacts to Derby takeover development