With uncertainty surrounding Marcelo Bielsa and his contract at Leeds United, there could be two knock-on effects should he decide to call time on his stint at Elland Road.
He tweeted this with a link to the article.
You never rush to lose a quality coach, especially when his tenure's been immense. But you can't base these decisions on sentiment either.

This feels like the first summer in which Leeds and Bielsa will have to seriously ask each other – do we go again?https://t.co/F3kd3rmgZ3

— Phil Hay (@PhilHay_) February 16, 2022
Writing in an article for The Athletic, Leeds United journalist Phil Hay has cast doubts over whether or not the Argentinian will still be in the dugout come next season.
He claims that "There has been no diluting of his authority when it comes to running Thorp Arch, picking a team or dictating the intensity of training", but that "As yet, Leeds have had no intimation from Bielsa, who turns 67 in July, about whether he thinks he has a fifth year in charge in him."
As a result, it's only fair to conclude that this might be the last season we see of Bielsa at the club, and this could lead to two pretty significant changes when it comes to both the club and a certain member of the playing staff:
Change of approach at Elland Road?
Barring his initial deal at the club when he took over, Bielsa has been working on one-year contracts at Elland Road, with Hay claiming in The Athletic that it's done because "he likes to see where he, the club and the squad are at before deciding whether to commit further."
And whilst it has managed to work out so far, you have to imagine that there would be some benefit to knowing for certain that a manager will be with you for the foreseeable future at least, rather than just hoping that they'll still be there in 12 months' time.
So hopefully the new manager that they bring in, should Bielsa leave, will offer a change in mentality when it comes to how long they want their contract.
Whilst it's highly unlikely that we will see them have a manager that sticks around for a decade-plus like some previous managers in the division, and whilst contracts are never fixed for that length of time, at least it could give them something to work with and be able to sell to any potential new players, rather than putting them off with the idea of a managerial change at the end of the season.
One giant step back for Bamford?
Will Bielsa be at Leeds next season?
Yes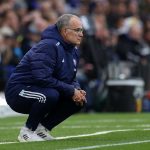 No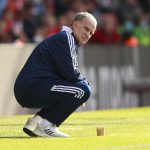 One of the biggest beneficiaries of Bielsa's influence at Leeds United has been Patrick Bamford, who was pretty much a flop at Premier League level and who had serious doubters coming into the league back in 2020. Indeed, the striker was on a 10-game goalless run, the Argentine was there to support the attacker when others maybe would've looked to make changes.
However, thanks to Bielsa's system which saw them create the 6th most 'big chances' in the league in 2020/21 became an instant hit in the top flight, with 19 goals and 10 assists to his name so far, before seeing this season derailed by injury. Of course, Bielsa's influence has helped him a lot, but most of it is down to his own hard work.
It's hard to know whether or not the new manager's style of play will be anywhere near similar to that of Bielsa's that has been so friendly to Bamford so far in the top flight, and if it isn't then it could well be that Bamford could go back to struggling to find the back of the net in the top flight once again.
In other news: BT pundit wowed by Leeds 'talent' who averages over 3x as many key passes as Phillips