BBC pundit and journalist Rory Smith has given his thoughts on Leeds United and their lack of spending in the January transfer window, as well as stating that Brenden Aaronson could be the subject of interest in the summer.
Leeds United were very quiet in the January transfer window, with no player coming in to the club, with youngster Cody Drameh leaving them on loan until the end of the season.
They were mulling over a third offer for Brenden Aaronson but nothing came of it after their £20 million offer was rejected.
This lack of moves may not have been the best for Marcelo Bielsa and his men, as Leeds have struggled at times this season when it comes to putting a team together as a result of injury problems, something that is still affecting them even when the window is closed.
Bielsa commented on the lack of deals soon after the window shut, stating that  "It's very valuable we were able to keep the players wanted by other teams. That in itself has importance. With respect to no signings coming in, the possibility to improve the squad was not there."
Speaking on the Monday Night Club (55:06), following comments from fellow panellist Chris Sutton about Marcelo Bielsa and his 'stubbornness' when it came to their lack spending in January, Smith claimed that Leeds simply didn't have the money to make many moves in the January window and that he was actually surprised with the level of activity that they did do:
"To be fair, they did try and sign Brenden Aaronson from Salzburg, but I think the other big thing with Leeds, and it's not just Bielsa's stubbornness, Leeds don't have any money, there's no big pot of money, it's not Newcastle, there's no country that's given them hundreds of millions of pounds to spend on footballers.
"I was surprised that they went as hard as they did for Aaronson, and I think if they stay up, they will go back for Aaronson because Bielsa obviously likes him."
TIF Thoughts on Rory Smith's comments
Can Leeds avoid relegation?
Yes!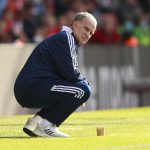 No!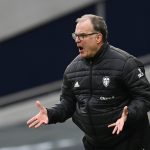 If it is indeed the case that Leeds United do not have any money to spend on transfers, you do have to wonder why that is the case.
Whist obviously they aren't going to have the resources that a club like Newcastle United do, given the prize money that they would have collected in the Premier League, as well as other financial income from places like sponsors, and then look at what they have spent on transfers previously, the money can't all have gone away from them.
And as Smith hinted at, they were looking to sign people in January, so they obviously weren't totally poor if they were prepared to spend. You just have to hope that they are still in a position to bring in someone like Aaronson in the summer by staying in the league, otherwise this January could end up being a wasted opportunity for them.
In other news: Exciting: Leeds fans will be purring as footage of loanee emerges