Aston Villa could be handed two big boosts this upcoming summer following news regarding Philippe Coutinho.
Having signed for the club during the January transfer window on an initial six-month loan, the Brazilian has taken like a duck to water to the Aston Villa side, with two goals and two assists during his three appearances under Steven Gerrard.
Whilst he is only there on loan, if he continues to play well for them, you would expect Villa to try and bring him in permanently – and they may have been given a boost on that end.
According to a report from Birmingham Live, "the fee to trigger a buy option on Coutinho at the end of the season isn't fixed at £33million, meaning Villa can barter with Barcelona's transfer chiefs should they wish to bring the price down a little."
This could have a big impact on Aston Villa for two reasons – one in the bank and the other on the pitch:
A boost for Gerrard in the transfer market?
If it is indeed the case that Villa can get Coutinho for cheaper than perhaps they were planning for, it could give them a little bit more room to manoeuvre in the transfer window.
There are a couple of areas that the squad needs to add some bodies in, with the team looking thin in multiple positions such as right-back, centre-back and centre-forward, and if the Villans can transfer some of that money from a possible Coutinho deal to focus on other areas, then they might find it easier to put a side together for next season as Gerrard continues to put his mark on the club.
Whether or not they manage to negotiate a price down, we'll just have to wait and see, but the fact that the option is there should be taken as a huge boost for Villa and their budget for the summer.
The next Jack Grealish?
Will Gerrard win silverware at Aston Villa?
Yes!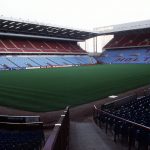 No!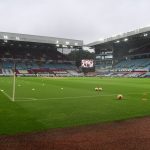 Whilst it might seem like jumping the gun a little bit to be making the comparison based on his first few games, if you take a look at what Coutinho has done in the Premier League previously when he was at Liverpool, the potential is arguably there for him to make the same impact as the £100m man.
With 43 goals and 40 assists to his name in 153 Premier League appearances – a goal involvement rate better than one every two games – his rate is far better than that of Grealish's top-flight record, which was 17 goals and 24 assists in 113 games.
So even if there is some drop-off in production level when you factor in the Brazilian's age and the quality of players around him, he can produce at a higher level than what Grealish was able to on his day, and he might just be the man to kick Villa on to the next level under Gerrard.
In other news: Another Grealish situation, Gerrard anxious: Worrying rumour emerges for Aston Villa – opinion