Football finance expert Kieran Maguire has revealed some potentially worrying details surrounding Mike Ashley and a potential bid to take over Derby County.
Having been out of English football since October, Ashley appears to be on the lookout for another club to take control of, this time turning his attention to the Rams as they look to find a new owner following the nightmare era that was Mel Morris' time in charge.
Recent reports have claimed that Ashley is preparing an offer to buy the club, roughly one-sixth of what he received for Newcastle United, but speaking on The Price of Football podcast, Maguire claimed that if Ashley is successful in buying the club, they wouldn't be totally out of the woods yet as it pertains to potential trouble with the football authorities.
Following claims a bid of around £50-60m could be in the offing, Maguire said: "I've heard that Mike Ashley is striking a really hard bargain, so it's likely to be at the lower of that particular range.
"And if he does get the club for the £50m, I think the problem there is going to be is that under EFL rules, you have to pay all of the football creditors in full. You then have to pay all of what's referred to as the preferential creditors in full – so that will be any people that have outstanding loans, which is secured as mortgages, that has to be linked to MSD Holdings and also HMRC.
"If those people are not paid – and they've got to be paid at least 25% under EFL rules – then there is a further 15-point penalty.
"But he knows how to lowball in terms of pricing. He might see the 15-point penalty as something worth taking, because if it saves him X million pounds, and it puts back Derby County one year in terms of his long-term plans for the club, he might feel that that's a price worth paying."
TIF Thoughts on Kieran Maguire's comments about Mike Ashley and Derby County…
Would you like to see Mike Ashley at Derby County?
Yes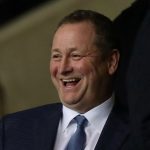 No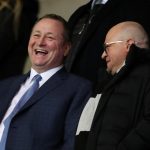 This certainly doesn't come across as looking good for Derby and their short-term future.
Even more so if a 15-point penalty were to be applied next season, where, given their current predicament, they could find themselves in League One, making their chances of making a swift return to the Championship all the harder – though it could well help them in the long run.
The one thing you can always attribute to Ashley from his time at Newcastle is financial security, due in part to his frugalness, best exemplified by how much wriggle-room he left them when it came to their Financial Fair Play flexibility.
So if he can save money upfront to then put back into Derby to try and put together a better team and one that can compete for the next few years, then it shouldn't come as a big surprise if he takes that route if he thinks it can help him and ultimately the club.
In other news: 'Championship isn't ready', 'Oh my word' – Many Derby fans buzzing over 'unbelievable' footage