When it rains, it pours – and that's certainly the case for Derby County, the football club on life support at the moment and a club that now look set to be losing their captain and top scorer.
While the administrators have admitted themselves that the predictions suggest the money will run out by February, the EFL has given them until then to provide proof of funding. If they fail to do so, the EFL will be forced to make a huge decision.
Would Mike Ashley be a good owner for Derby?
Yes!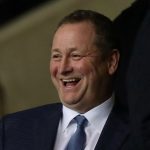 No!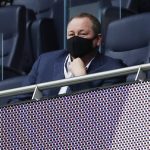 And even if the club were to survive this latest ordeal, the nightmare may not end there for Derby fans. They look set to lose club captain and top scorer Tom Lawrence in this transfer window, putting another nail in the coffin as they look to overcome their points deductions and beat the drop.
According to TalkSport's Alex Crook, Bournemouth, Blackburn Rovers and Queens Park Rangers are all in the running for the Rams skipper.
Taking to Twitter, the Derby fans were quick to show their frustrations and despair at the news.
What the Derby supporters said…
"8-10 mill for his goals alone!"
"No no no no no no plz no."
"We're gonna struggle to keep up this form if he goes. Really hope this isn't true."
"I want to die."
"So that's Jan and Feb sorted…"
"It's 7m and not a chance does someone pay a club in admin 5m for a player in the last 6 months of his contract."
It's a situation no football fan wants to find themselves in, watching their club fight for its life, nor would any genuine supporter wish this on any club, regardless of rivalries.
Unfortunately for Derby, players have to look after themselves and their careers. If that means jumping ship in January then so be it, and as tough as it is to take, the player may have to do what is right for himself.
In other news: Mike Ashley takeover update