Wolves journalist Liam Keen has provided some clarity over the financial situation at the club as the January transfer window gets into full swing.
Bruno Lage's men have made a very impressive start to the season as they begin the turn of the year in eighth place, just a few points away from a potential spot in European football for next season.
And with the January window now upon us, this could provide them with the opportunity to bring in some new faces that can give the Old Gold a push towards making European football a reality.
Speaking on the latest edition of the E&S Wolves podcast, following some points by host Nathan Judah about 'striking while the iron is hot' this window, Keen discussed the club's financial situation and how that was likely to dictate their plans this month.
He said: "We know about the self-sustaining model and that they [Fosun] want the business to look after itself and not to put them into any financial issues or put them into any financial trouble. Obviously, that's still true.
"The reality is there's not a huge pot of money – they're not sitting like a Newcastle on £200m ready to spend. But there's not zero money at the same time.
"The reality is in January that it's not likely that they're going to make any big signings unless the right deal comes up with a player that makes sense.
"It's not the most popular thing that I'm going to say today for fans, but it's just the reality that they're not going to put the business really at risk by going out and splashing on a player that might not work or he might be too expensive."
TIF Thoughts on Liam Keen's comments about Wolves' financial situation…
Have you been impressed with Wolves so far this season?
Yes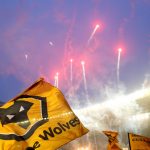 No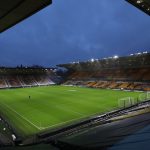 Wolves have not been averse to spending big in recent seasons, as history shows in 2018/19 and 2019/20 they vastly outspent what they were able to recoup, but in the past few years they've been a little bit more balanced with spending, roughly equating what they were able to receive from other clubs.
Part of that may be down to the massive financial hit they have taken in recent years due to circumstances outside of their control and the need to keep the club afloat and safe as Keen hints at. However, given the start they have made to the season, hopefully they can be a little bit more ambitious when it comes to their plans and push through when it comes to signings.
Because the rewards at the end of it in terms of Premier League and UEFA prize money, as well as their ability to attract players by offering European football, will far outweigh what they would lose when it came to transfer spending.
In other news: 'I'm quite intrigued' – Azzopardi shocked after confirmed Wolves decision