Tottenham Hotspur fans are worrying as reports coming out of the club claim they are panicking as the January transfer window draws to a close.
The club are yet to make a signing, having seen deals for Adama Traore and Luis Diaz hijacked by Barcelona and Liverpool respectively – a chain of events that have left manager Antonio Conte furious as he has missed out on his top targets.
Levy in or Levy out?
In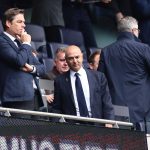 Out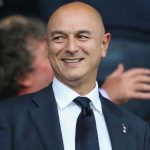 That leaves the club with no incomings, with the potential for the manager to walk out on the club looking more possible the longer the farce drags on in this January transfer window.
The news was relayed on Twitter by The Spurs Web, with supporters fuming at the direction the club is going in.
What the Spurs fans said
"That's what happens when you leave it for the last 4 days of the market. Incompetence from Levy and Paratici." @KamilRoar
"There has been a sense of panic around Tottenham since about 2018, it's nothing new." @ROFCJames
"Levy is in BIG, BIG trouble, toxic stadium unless he does something very soon." @benarcher60
"Panic on the streets of London…" @lukavinho
"Brought on by their own ineptitude." @richardhayes46
"From the outside it looks that way." @Officialsmoody
It's clear to see they're worried, the hierarchy panicking is one of the worst things you could hear from your football club midway through the season.
But in that report from The Daily Mail, it's not just incomings that are a problem for Spurs.
Tanguy Ndombele, Joe Rodon, Matt Doherty and Dele Alli are all available for transfer, but they haven't been able to get any movement on them, so no incoming funds to aid the signing of players.
In other news, Spurs fans fume over links to Morata and Kulusevski