Tottenham Hotspur will have to start to look for alternatives in the transfer window after seeing deals for Adama Traore and Luis Diaz hijacked in recent days, with the latter leaving Antonio Conte outraged.
Their attentions are now turning to Dejan Kulusevski from Juventus, with Fabio Paratici and Daniel Levy looking to appease the Italian manager. However, history could be set to repeat itself.
Would you like to see Spurs sign Kulusevski?
Yes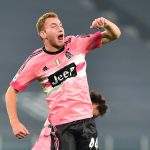 No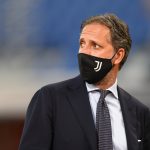 Calcio Mercato have already reported the admiration Spurs have for the player, but the latest update suggests yet again, they're five million euros short of the asking price.
The news was relayed to Spurs fans via The Spurs Web on Twitter, with the fans desperate to see the club learn from previous mistakes.
How the Spurs fans reacted
"Same difference as Diaz. Here we go again." @HojbjergHotspur
"Been here before." @daniel__perkins
"He was very good at Parma, big, strong, skilful and is left footed which complements the other attackers. Get it done Spurs." @Gwynbleidd1724
"DO IT, JUST DO IT." @AdamVasek1
"So now it's only matter of waiting for the right team to take him out of our hands." @WeveGotConte
"We need a midfielder desperately but we are signing Kulusevski." @AaradH14
It's clear to see their frustrations as a problematic window has left them with just days to conduct any business. They're desperate to see the deal materialise and see them budge that little bit and just pay up.
They are yet to sign anyone this window, something that has to leave the fans, as well as Conte worried. With a place in the Champions League next season still up for grabs, you cannot afford to stand still and hand your rivals the upper hand.
In other news, Spurs trying to 'haggle' over 'wonderkid'