Reports in Spain have touted that the Brazilian midfielder Philippe Coutinho has Spurs incredibly interested in landing his signature in January.
The news was reported in El Nacional, leaving the Spurs fans delighted with the news, what a start to 2022 that could be.
With the January window now open, the move could be made at any time by Spurs, offering Coutinho a lifeline in his career and a return to the Premier League.
Would you like to see Coutinho at Spurs?
Yes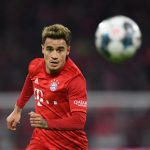 No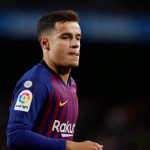 Last Word on Spurs on Twitter delivered the news to supporters, with them swooning in the comments at the idea of the Brazilian at the Tottenham Hotspur Stadium.
How the Spurs fans reacted to the Coutinho links
"We get the right Coutinho we've all seen in the Prem then we are laughing, but it's a gamble for sure." @AJTHFC10
"Well worth the gamble." @lukeherbert
"Exactly the sort of player we're missing. Played in the Premier League, motivated seller. Definitely worth a punt." @GarethWspurs
"I trust literally anything Conte does, so if this is what he wants then cool." @fund_human
"I have a dream." @YNTee_
"Expecting to wake up to the news that we've signed Vlahovic, Coutinho and Adama Traore. It's Paratici month now!" @EGadenneTHFC
"Can you imagine the scenes at WHL" @WHL01
It's been a mixed bag for Coutinho since joining Barcelona, he fulfilled a dream of his to play for the Catalan club, but has never really made an impact. He's only been involved in 40 goals in his 106 outings.
Now that is extremely disappointing when you consider his record at Liverpool, he managed 100 goal involvements in his 201 games for the club across all competitions.
If the Brazilian magician can recapture his Anfield form, then what a signing this could be for Antonio Conte.
In other news, take on our new Spurs quiz now!