Tottenham Hotspur fans were shocked to find out there was the potential for Romelu Lukaku, Chelsea's marquee signing, to end up at Spurs, and this reuniting with Antonio Conte.
La Gazzetta dello Sport (via Last Word on Spurs) are reporting that Lukaku could follow Conte to Spurs in the summer after revealing how unhappy he was at Chelsea recently to Sky Italy.
Would you accept Lukaku at Spurs?
Yes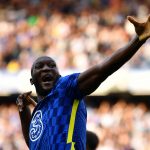 No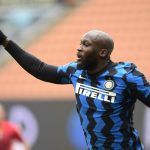 The report goes on to claim that he is now up for sale after a fall out with Thomas Tuchel. The extent of which we don't know, but he was left out of the Chelsea squad for the top of the table clash with Liverpool this afternoon.
How the Spurs fans reacted to the Lukaku links
"Get in the bin loooool." @Weslar
"An overrated Emile Heskey with a bad attitude. No thanks. Up the Spurs." @PablitosHippo
"Don't want him no no no." @AlexTaghd
"Chelsea paid astronomical fees for him. As if Levy would come close to stumping up the cash required for him." @Hobling_No1
"Genuinely wouldn't want him, many better players we could get for the money, he ain't up there with the best, especially Premier League level." @ThomasLister01
"Chelsea don't sell to us, we don't sell to them, just move on." @DonConte
"Imagine" @DanP1991
"No way" @hamtottenham
"Well, this the craziest one I have seen yet" @Quint22Si
It's safe to say the Spurs fans don't want Lukaku, nor do they see it happening. They feel the price would be too much and Chelsea would refuse to do business with them.
His record this season has been somewhat underwhelming, with a mixture of injuries, illness and poor form seeing him find the back of the net seven times in his 18 games.
However, he was unreal under Conte, bagging 30 in 44 games on his way to winning the Serie A title with Inter Milan last season and is still valued at £90m.
In other news, Spurs receive Kessie update