Alasdair Gold has been speaking on his latest YouTube video about Antonio Conte's comments following their midweek Carabao Cup clash. 
The Italian manager spoke following the frustrating defeat on Wednesday night, and the 52-year-old appeared to be in a rather subdued mood with the media.
Do you think Conte will guide Spurs to silverware?
Yes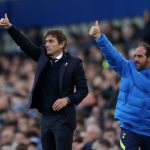 No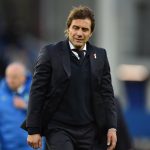 Conte has built up a reputation over his time in management as an individual who does not tend to stick around at clubs for years and years, so the comments on Wednesday may appear quite concerning.
He said (via Football.london): "We need to have patience because there is a lot, a lot of job to do in many aspects.
"I think honestly that in this moment and the last years the level of Tottenham has dropped, it has dropped a lot.
"Now you have to rebuild. To rebuild you need to have patience and to have patience you need to have time. We have to know the situation."
However, Gold believes the Italian's comments, which may have initially appeared as concerning in the sense of his honest evaluation, may have provided a positive hidden message.
Discussing what he feels to have potentially been a hint towards where his long-term future lies with Spurs, Gold had the following to say:
"What I think actually should excite Tottenham fans – and I know this is a weird word to use, any word of excite or excitement after [the Chelsea] performance – but what I would say, I get excited by the words that Conte used in terms of the long-term aspect of his role at Tottenham.
"This is a man, for whatever reason, through whether his own means or other people's or incidents outside of his control, his CV suggests that he doesn't spend too long at clubs, whatever the reasons. But everything he was saying last night was pointing towards patience and long-term strategy and thinking."
TIF Thoughts on Conte's future…
Conte has only been in the job for just over two months now, and having taken over a club who were slumped near the middle of the Premier League table, we think he will have been aware this may not be a short-term project.
Although Conte has the reputation of not tending to stick around at clubs before moving on for a new opportunity, he does also have a history of winning silverware at those clubs.
So we are interested to see what the future does hold for Conte at Spurs. If he does not strike success in the form of trophies in the next 18 months, will he look to jump ship or will he stay about to finish off what he started?
In other news: 'Our worst player of all time', 'Woeful' – Many THFC fans rip into ace whose 'days are numbered'