A whole host of Tottenham Hotspur fans are very annoyed on Twitter following Antonio Conte's transfer window comments.
Now we are in the January transfer window, Spurs will likely be active as they look to back Conte and hopefully make a solid push for the top four – something they have missed out on in the last two seasons.
Will Spurs sign players this window?
Yes!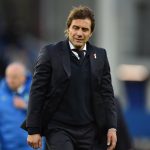 No!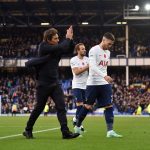 Something that will be of concern to Spurs fans is that it appears Conte is yet to hold a transfer meeting with the club and board as Jonathan Veal has reported that the manager said: 'My expectation is to speak with my club and then to tell them my opinion. The club will know after I speak and decision they want to make.'
A lot of Spurs fans are furious on Twitter with this transfer window comments.
What have these Tottenham fans been saying?
"How can a professional club not have got the necessary people in a meeting and sorted the transfer policy out before now? Pathetic"
"I seriously hope this is not true.. Do they realize, that the winter-window is only open in January? What on earth are they waiting for?"
"This is ridiculous. This meeting should have happened before the window opened. This club"
"A proper run club have their targets set and meetings planned before the window opens. This is probably why we are such a shambles in the transfer market! This policy is why we miss out on Mané for £30m early in the window and end with a panic buy £30m Sissoko on deadline day."
"Classic Levy"
"3rd January btw what a joke"
"This is all very worrying. Don't do it Levy, don't you dare."
"These quotes are getting more worrying by the day"
Considering Spurs are now a matter of days into the January transfer window and are seemingly yet to discuss any targets or potential deals for players both incoming and leaving the club, there's no surprise these Tottenham fans are worried.
In other news: 'Lets do it, Levy', 'Music to my ears' – Lots of Spurs fans flocked to Gold's transfer update