A whole host of Newcastle United fans are gutted on Twitter to see Luke Edwards' latest claim concerning Jesse Lingard.
Newcastle were once again rebuffed in a transfer pursuit when they launched a loan bid for Lingard, with Manchester United wanting a permanent deal, whereas the other two parties – Lingard and the Magpies – would prefer a loan deal.
Would Lingard improve Newcastle?
Yes!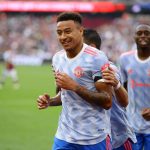 No!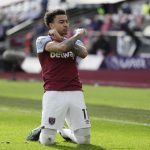 Edwards has since reported that Newcastle have lodged a second and improved offer for the England international. However, the journalist expects this offer to once again be rejected by the Red Devils.
A lot of Newcastle fans are furious on Twitter with Edwards' latest thoughts on Lingard.
What have these Newcastle fans been saying?
"Hard work this window! Such a struggle"
"Just cancel the transfer window."
"What does this mean. This transfer window is scrambling my brain."
"I don't understand Luke. If he's in the last six month what does it matter if it's loan or not from Man Utd? Surely Man Utd just ask for a loan fee equivalent to what they want for a perm move. Am I missing something? Understand why player prefers loan."
"Why are we offering a loan move if they know Man U will only consider a permanent deal? What a total waste of valuable time."
"Man Utd cutting their nose off despite their face here. They won't sell him to a rival which is where Lingard would probably want to go really but then don't want to at least get him off the wage bill and get a loan fee for him. Strange"
"My head hurts."
After this weekend, Newcastle may be able to operate in a much calmer fashion given that they do not have a game until the transfer window will have slammed shut, and this may see certain clubs become more willing sellers if they also have a better chance of recruiting replacements.
In other news: 'Contract could be cancelled at any point' – Insider reveals key NUFC figure 'is under pressure'